day 53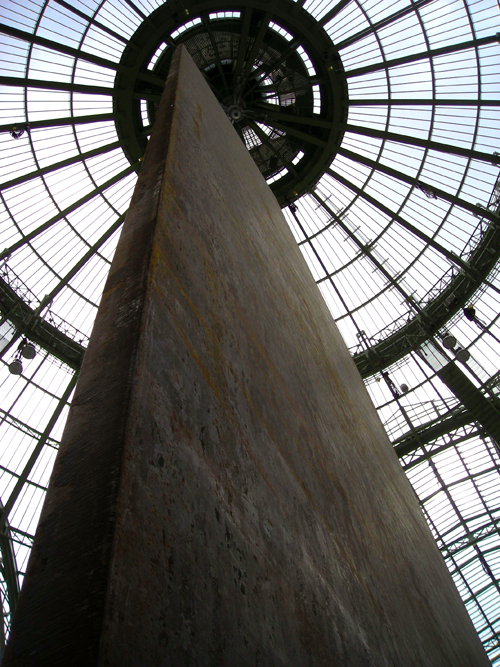 today at the grand palais, one of the most beautiful buildings in the world, we saw monumenta 2008 featuring the visual artist richard serra. the work, that filled the entire space, was called

promenade

and it was exceptional. five large steel plates, placed at slight angles along the axis of this enormous building. the work was about the act of contemplation: us, just walking and looking, in this beautiful building. and it was a profound experience - these photos cant ever capture it.

serra said about the work:

there is no content within the plates - it's a steel plate - the real content of the work is the viewer walking through and the viewer experiencing his or her own experience over time.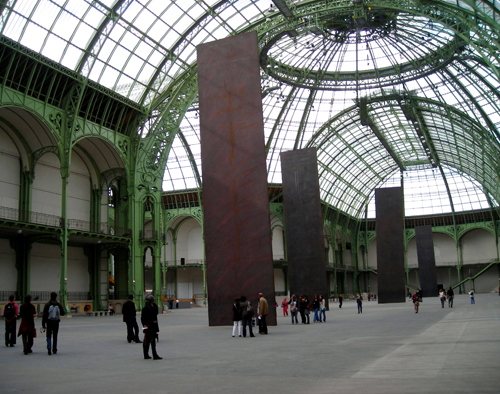 it is the walking and looking and perceiving - the work is activated by the movement of the audience through it.

.......
it was completely inspirational. this is what I came to paris for...


a choreographic work was also created for the opening called unlimited walks.