day 45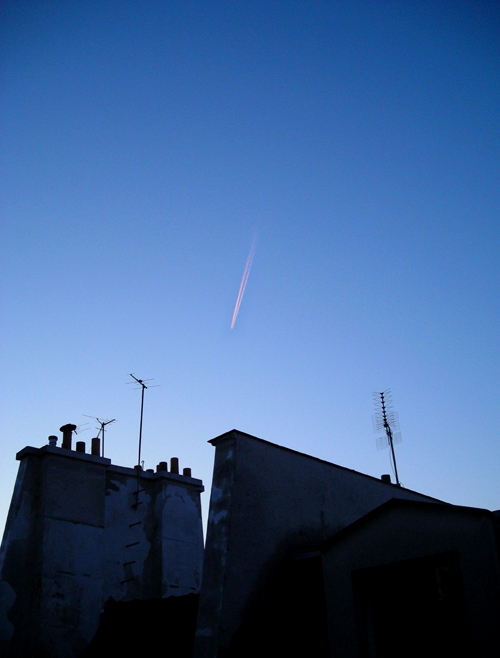 I was (strangely) up at dawn and saw this lone little plane making the most of paris at its quietest...

I've been thinking about desire today, and what happens when it evaporates: what becomes of a life when the

wanting

disappears? can anyone go forward without the desire for change, for movement, for more?

I heard

what a feeling

from

flashdance

today and there is a line in it that says: '

take your passion, and make it happen…

' but what happens to people who have lost the desire to make anything happen? society doesn't like a person without desire. they have slipped and we get embarrassed.

everyday I walk past at least three or four people patiently sitting, on streets, in metros, with signs asking for money. did they once have desire and then lose it? how did that happen? who will 'lose' it next?