day 52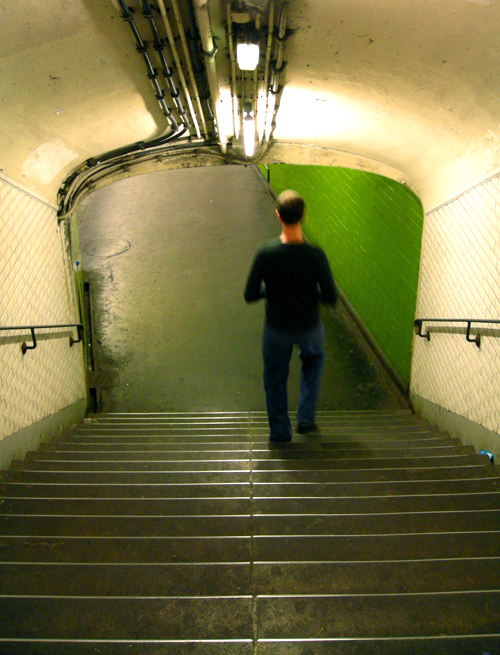 walking through

chatelet

metro after seeing a

sasha waltz

work at theatre de la ville.

we saw the 1993 work

travelogue 1

, and although it's an old work, I thought it would be amazing: like watching an early

pina bausch

or

DV8

work - they can still shatter you. but this didn't.
none of us ever think our works will date, but the impact of fashion is insidious. so it was interesting to see a well known company with a work that, although obviously amazing at the time, was clearly of its time, which was now, just a bit ordinary.

one of the characters in

american beauty

says that there is nothing worse than being ordinary. but dance is hard - we expect it to be

of the moment

, but also want it to be timeless: yet another dance dichotomy...