day 71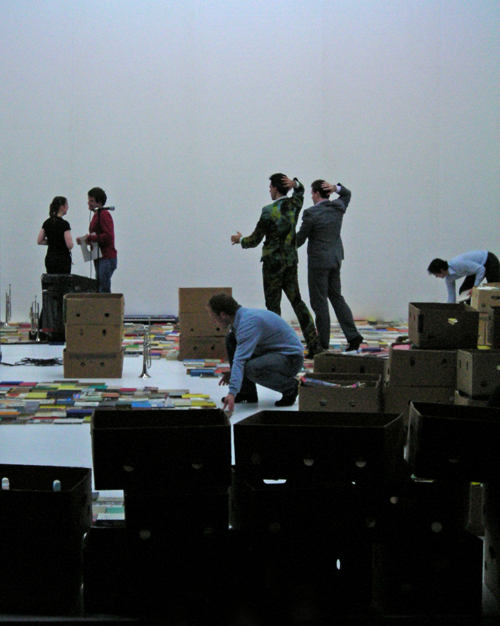 we came home from the country to see a german dance work,
"das chrom und du"
by düsseldorf collective

neuer tanz

: they unpacked hundreds of books, sang, moved, played the trumpet, walked, changed the records, took their tops off, put them back on and then packed the books back up again.
I liked it, then hated it, then liked it again... and it made me reflect on how harsh we are on our own dance - which is very often clever and well made. why are we more likely to love something average from europe than something really distinctive from home?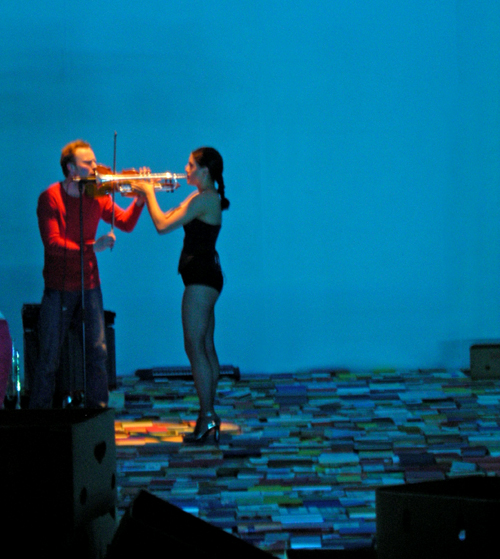 .
Labels: dance