day 103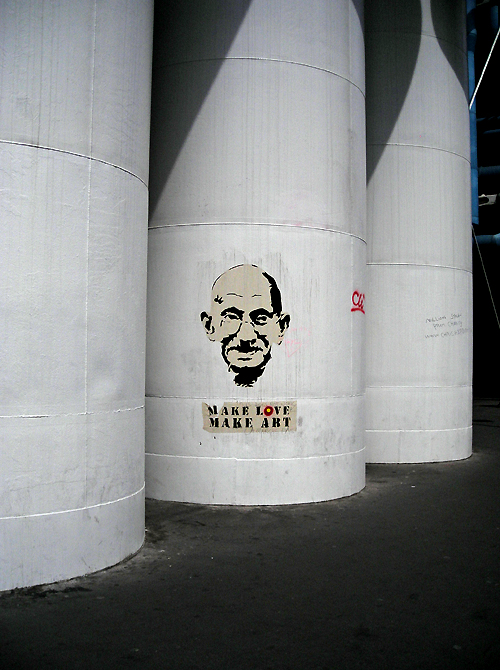 last day in paris for a while. strange to be leaving this little atelier and this small community of artists who have become like another home for us. difficult though this place is, I think I'll miss it: seeing friends in the street, asking how their work is going, watching the development of amazing pieces (pierre's work is finished!), working on projects that have had input from the neighbours, discussing post-colonial art-making issues during communal dinners. it reminds me a bit of my parent's house in the 70s - everyone coming over, bringing plates of food, drinking and discussing life. the support, the friendships.

these days everyone is very busy. there is never enough time, or people are 'stressed' from work. I'm not sure when getting older equated to living less, but this strange community has reminded me that connections are important when making life and making art...



found this bravely stenciled on the side of the centre pompidou. not sure how long it will last but I thought it was a nice idea to take to the next place...