day 151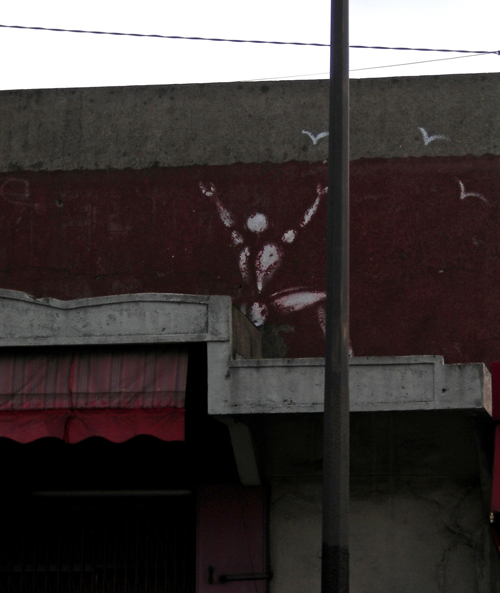 today I went to the studio of nemo and his fellow stencil artist jerome mesnager who creates ghost-like dancing creatures throughout paris. sometimes these ghosts meet nemo and they have been seen together doing circus tricks and sharing a glass of wine on various buildings throughout paris.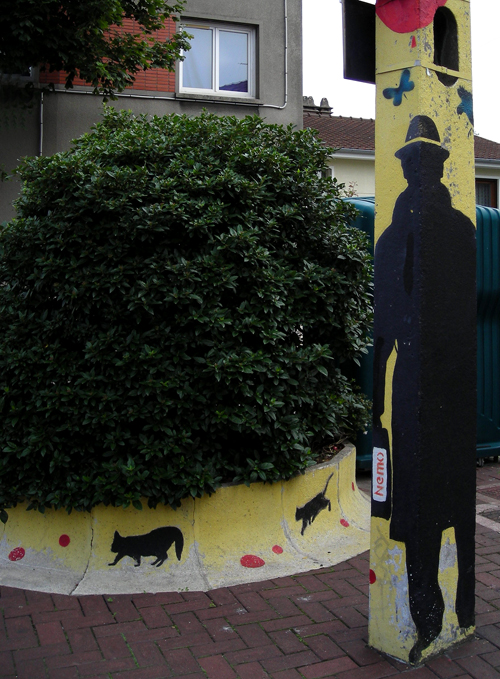 their studio is in romanville, right around the corner from where we stay in the suburbs and it now makes perfect sense that these stencils should meet socially.
unfortunately today the artists themselves weren't in, but these images were taken directly accross the street on bvd. henri barbusse and it was just lovely see a differnt context for these transitory creations...