day 128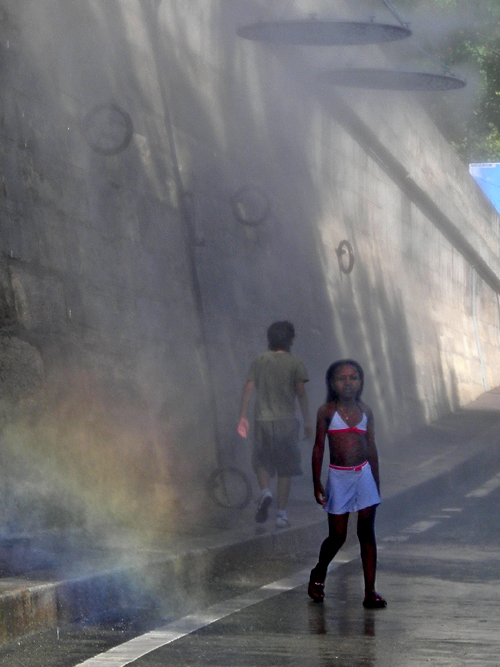 near our studio, one of the roads next to the seine has been turned into paris plages

:

the paris beach...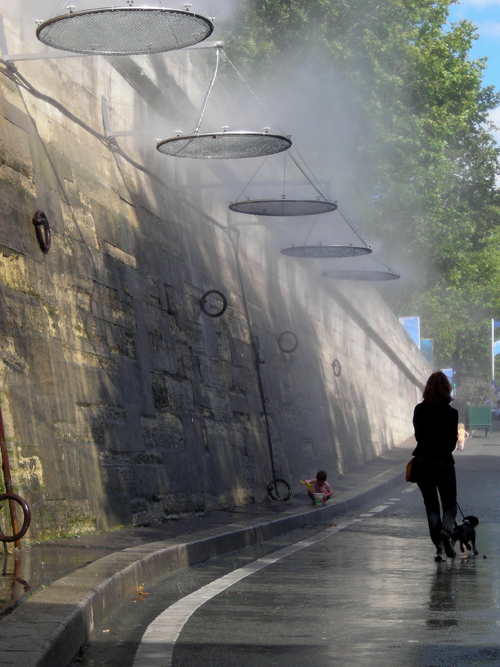 as you enter this beach wonderland there are mist makers and everyone and their dog is is cooling down and having fun.

should you get bored with the mist however, there are bands, pétanque areas, bars, sun lounges, a swimming pool, change areas and, of course, 3m sq of real sand for you to sunbake on.
trés important when a parisian bikini may only get a few weeks a year to be seen...