day 56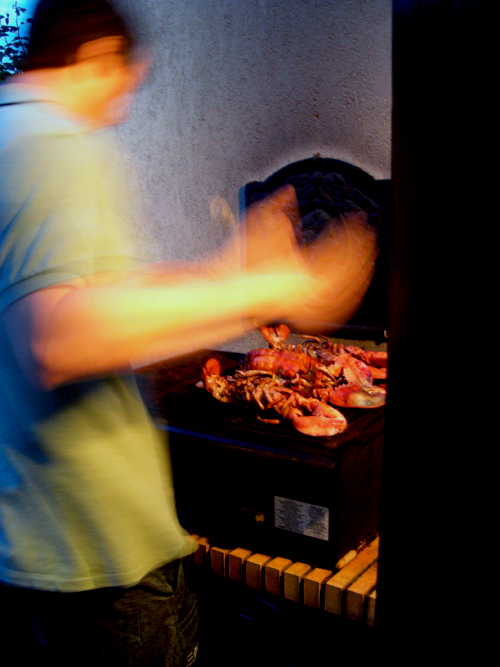 my french friend denis reminds me of my dad:
generous, a great cook and stunningly good at looking after people.
it was eurovision song contest tonight and denis cooked lobsters on the bbq for us in honour of australia being the only country outside europe that cares! a brilliant night with the russian winners removing their white shirts while ice skating and playing the violin. thank you eurovision...